Posts in "Signage" category
Magnitude Sports is a local sport shop, willing to go the extra mile for our customers. Home read more.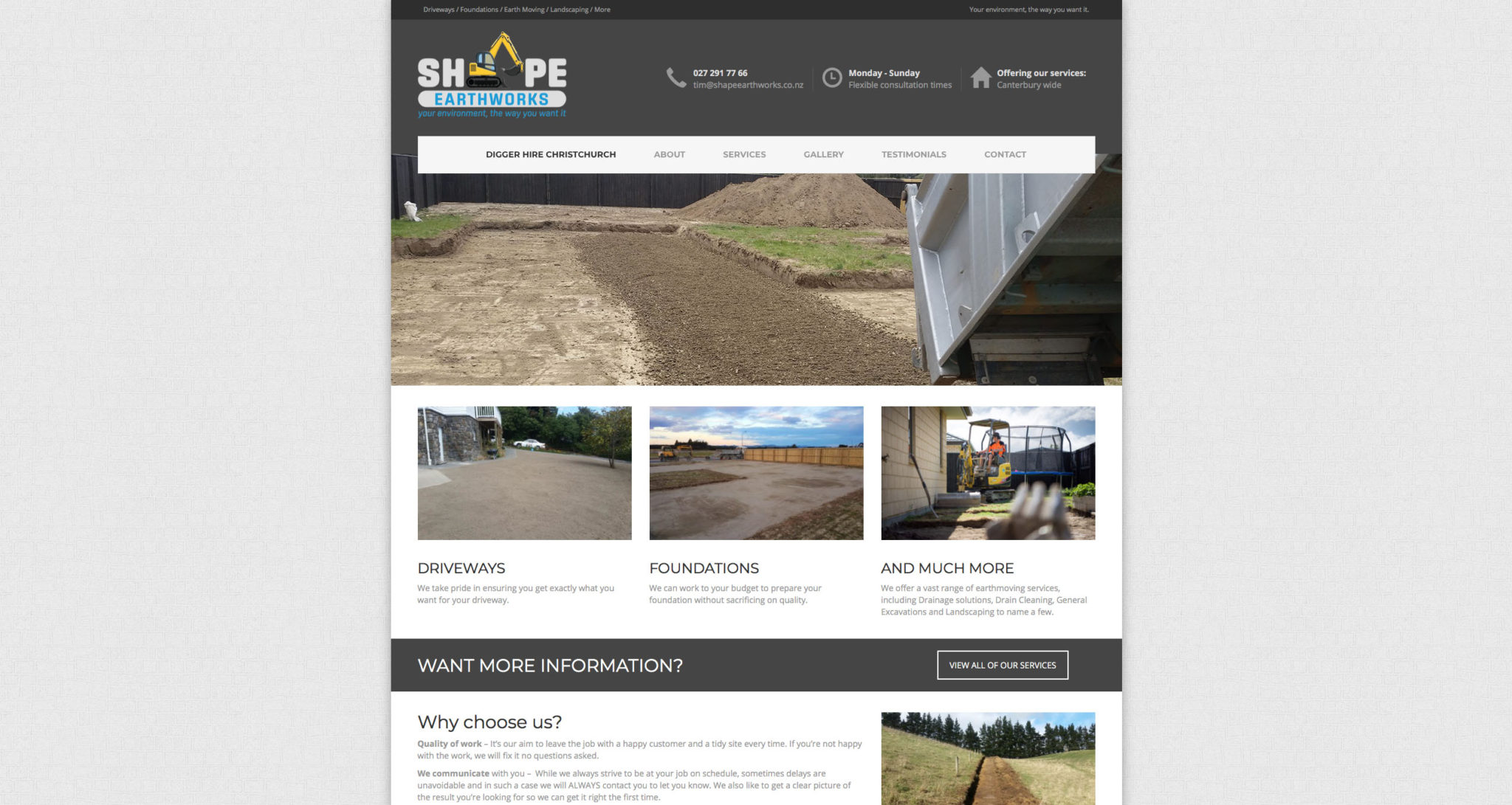 Your environment, the way you want it Tim's training and experience has given him a great handle on a vast array of machinery including diggers from 1 to 45 tons as well as loaders, skid steer loaders, tractors and dozers. Unfortunately this website has been archived due to the owner trying something new. read more.